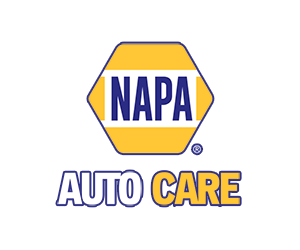 In every industry, there are a few outliers that can taint the perception of the entire field. At Northside Auto Repair, we're here to change that narrative and show you the NAPA AutoCare difference! As your local NAPA AutoCare Center, we offer a 24 month/24,000 mile nationwide warranty, serving as your trusted neighborhood mechanics. All of our labor is covered for 12 months or 12,000 miles beyond your other warranties.
Not every auto repair shop can qualify to be a NAPA AutoCare Center. We had to adhere to several principles to join this prestigious family. Here's what sets Northside Auto Repair apart:
Uncompromising Code of Ethics
Our commitment to the NAPA AutoCare Center Code of Ethics is unwavering. Every member at Northside Auto Repair agrees to:
Employ at least one ASE-Certified technician.
Deliver high-quality diagnostic and repair services at fair prices, using reliable NAPA parts.
Uphold the integrity of all members of the NAPA AutoCare Program.
Maintain the highest standards of the repair service profession.
Prioritize customer satisfaction.
Obtain prior authorization and provide a price estimate for work to be performed.
Exercise reasonable care for the customer's property while it is in our possession.
Provide a system for fair settlement of customer complaints, should they occur.
Continuous Training
Our technicians undergo annual training to stay current with the changing technologies. The National Institute for Automotive Service Excellence (ASE) independently tests and certifies our automotive repair technicians based on their skills, knowledge, and experience. Our team receives the best industry-standard training as soon as it's available.
Peer Reviews
In addition, our fellow shop owners conduct shop visits and secret shopper exercises to review AutoCare practices and offer industry-standard support.
Community Involvement
Northside Auto Repair believes in giving back to the community. We regularly participate in community programs like Toys for Tots collections, Food Drives and annual fundraisers for the Intrepid Fallen Heroes Fund.
So, when you think of Northside Auto Repair, remember us as your local NAPA AutoCare Center – a team of skilled mechanics who not only care about your vehicle but also about our community.