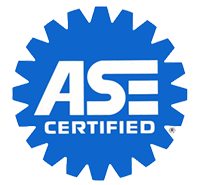 Northside Auto Repair has ASE Certified Technicians
Welcome to Northside Auto Repair, where our team of ASE certified technicians is ready to provide exceptional automotive services. Our commitment to excellence and ongoing training ensures that we stay updated with the latest advancements in the industry. Trust us to keep your vehicle running smoothly.
What Does ASE Certification Mean?
ASE, short for the National Institute for Automotive Service Excellence, is an independent organization that certifies professionals in the automotive repair and service industry. When a technician is ASE certified, it means they have met the stringent experience and knowledge standards set by the organization.
Why Choose Our ASE Certified Technicians?
At Northside Auto Repair, our ASE certified technicians have demonstrated their expertise in various areas of automotive repair and maintenance. They are equipped with the necessary skills and knowledge to diagnose, repair, and service your vehicle efficiently and effectively.
We believe in quality, which is why we invest in our technicians by providing them with continuous training and the latest diagnostic tools. This commitment to excellence allows us to deliver top-notch automotive services that you can rely on.
Our Services
Our ASE certified technicians specialize in a wide range of automotive services, including:
Engine diagnosis and repair
Brake system service and repair
Transmission service and repair
Electrical system diagnosis and repair
Heating and air conditioning service and repair
Preventative maintenance services
Schedule Your Service Today
Don't settle for anything less than the best when it comes to maintaining and repairing your vehicle. Trust our team of ASE certified technicians at Northside Auto Repair to take care of your automotive needs.
Contact us today to schedule your service. We're looking forward to providing you with the high-quality automotive care that you deserve.